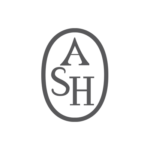 Liu Jo
Italian brand that aims at enhancing women's natural femininity and beauty. The company was founded in 1995 by the Marchi brothers, and it stands out for its distinct and unmistakable identity. The selection of raw materials and the care for details create a unique style. Italian style, a strong bond with tradition and the territory, and the know-how acquired over the years transform into classy and elegant garments. Here at Plazique, you'll find the latest collections and a large jeans section that is making many woman happy.
Patrizia Pepe
Patrizia Pepe is the brainchild of Patrizia Bambi and Claudio Orrea who decided to put one's creative passion and the other's entrepreneurial spirit together. After a few decades, Patrizia Pepe is still the brand that plays with contrasts, making it the symbol of sensuality. What women love about this long-standing clothing brand is the possibility to wear glamorous yet practical clothes that reveal their personality. Versatility and sharp shapes make Patrizia Pepe the perfect brand for sensual, irreverent, brave and self-aware women who don't want to go unnoticed. Patrizia Pepe loves experimenting, creating year after year iconic and original outfits very much appreciated all around the world. At Plazique, you'll find a large section dedicated to the latest Patrizia Pepe collections of clothing, footwear and accessories.
Bosideng
Bosideng summarises the unparalleled Italian style and Chinese production excellence to make outerwear that have become a benchmark. Bosideng's winter collection focuses on quality, uniqueness and versatility, a winning combination for its outerwear that you can find here at Plazique. Pure down paddings for soft down jackets which lend volume and lightness, preserving warmth. Fabrics and furs blended with innovative materials allow Bosideng to be the market leader when it comes to down jackets. At Plazique, you'll find the best garments from the latest collection, which stand out for wearability and details that enhance a cosmopolitan personality.
Ash
Ash was founded at the beginning of the third Millennium thanks to the collaboration between two major players of the footwear industry. Ash combines French flair with Italy's design heritage and is a leading company in the footwear industry. Ash stands out for its select distribution and competitive prices, as well as for its garments that always reflect the latest trends. At Plazique, you'll find a wide range of choices, especially sneakers and bikers for any age. Whatever you choose, you'll get comfort and uniqueness, thanks to fancy materials and the finest details.
COSMETIC STORE
Plazique Cosmetic Store is a corner of paradise where you can lose yourself among all the perfumes and cosmetics you can try. At Plazique, you'll find the most famous brands, such as Chanel, Dior, and Ingrid Millet, besides a few gems for real connoisseurs. Here's a preview of a few brands that you'll find in Livigno. French product lovers cannot miss Guerlain treatments and make-up. This brand has gained the "Living Heritage Company" label thanks to its exceptional know-how. From the pure Swiss waters, Valmont has always been focused on Research and Development without disregarding tradition. At Plazique, you'll also find Payot products, which stand out for their innovative formulas and are created to stay by every woman's side.
But we have more surprises for you. Come visit us. Our staff will help you choose the best products for you.
Remember that we periodically organise small beauty events with make-up artists from our partner companies.